Kenwood Office Bldg., 8044 Montgomery Rd Suite 700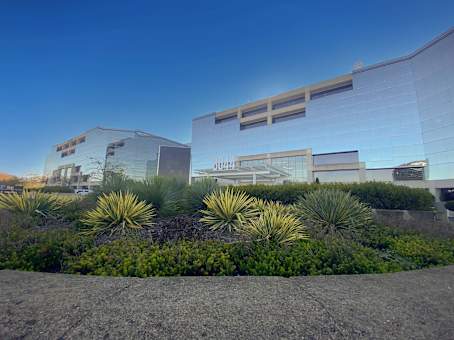 We conduct the Fearless Presentations class and presentation seminar in
Cincinnati, Ohio
at our office at
Kenwood Office Bldg., 8044 Montgomery Rd Suite 700, Cincinnati, Ohio, 45236
. The course takes place from
8:00 AM to 4:00 PM
both days with a one-hour break for lunch around Noon. To register for any of the
public speaking classes or workshops
listed below, just click the appropriate link. If you need additional information before registering for a class, return to the
public speaking class locations
page and complete the form at the bottom of the page.
Cincinnati, OH presentation workshops
are scheduled about once every four months.

Don't See a Convenient Class?
Try a few of these cities that are fairly close to Cincinnati: Chicago, IL | Columbus, OH | Indianapolis, IN
Or contact us below and let us know you are looking for a public speaking class. (We often schedule additional seminars and workshops based on folks, just like you, letting us know that there is a higher demand than the schedule that we currently have can handle.)
Let Me Know When you Schedule another Cincinnati Workshop.
A Few Past Public Speaking Workshops in Ohio.
March 2013 Public Speaking Class in Columbus, Ohio The Leader's Institute® recently held a public speaking class in Columbus, Ohio for a small group of enthusiastic participants eager to improve public speaking skills. Participants in this class were especially interested in how to connect with an audi...
December 2012 Public Speaking Class in Cincinnati, Ohio Public speaking class inspires participants to create compelling presentations.  The Leader's Institute® recently braved the cold to hold a public speaking class in Cincinnati, Ohio.  This was a smaller group, which allowed for plenty of feedback from a c...
March 2012 Fearless Presentations Class in Columbus, Ohio Participants in the Columbus, Ohio Fearless Presentations class learned the value and effectiveness of being clear and concise when speaking in front of a group.  Many people feel like they need to share everything they know about the topic they are speaking on, when all they need to do is say just enough to persuade