Cherry Creek, 100 Fillmore St, Suite 500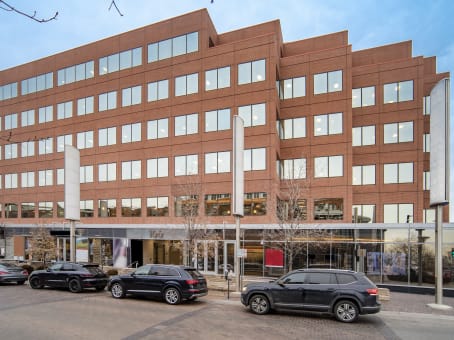 We conduct the Fearless Presentations seminar in
Denver, Colorado
at our Regus office located at
100 Fillmore St., Suite 500, Denver, CO, 80206
. The course takes place from
8:30 AM to 4:30 PM
both days with a one-hour break for lunch around Noon. To register for any of the
public speaking classes
listed below, just click the appropriate link. If you need additional information before registering for a class, return to the
Class Locations
page and complete the form at the bottom of the page.
Denver, CO presentation workshops
are scheduled about once every four months.

Don't See a Convenient Class?
Try a few of these cities that are fairly close to Denver: Seattle, WA | Las Vegas, NV | Dallas/Ft. Worth, TX
Or contact us below and let us know you are looking for a program. (We often schedule additional seminars and workshops based on folks, just like you, letting us know that there is a higher demand than the schedule that we currently have can handle.)
Let Me Know When you Schedule another Denver Workshop.
A Few Past Workshops.
February 2013 Public Speaking class in Denver, Colorado Fearless Presentations® in Denver, Colorado provides participants with numerous tools to work with to improve the quality of presentations. A few participants in this public speaking class were interested in learning some new techniques for structuring...
November 2012 Public Speaking Class in Denver, Colorado Public speaking class enables participants to take their presentations to the next level. The Leader's Institute® conducted its public speaking class in Denver, Colorado to a group of enthusiastic participants who wanted to eliminate public speaking anxie...
Most Recent Public Speaking Class held in Denver, Colorado Public speaking class in Denver allows participants to increase presentation skills.  The weather was perfect in Denver, Colorado and the participants in this public speaking class learned that presentations will never be perfect, but there are ways to ho...